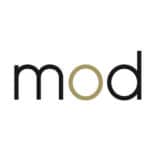 Marketers on Demand
Toronto – ON
Marketers on Demand is on the hunt for a Graphic Designer that specializes in sketching for a fully remote freelance opportunity. Our client is a family owned and operated business that supports the CPG sector in designing and manufacturing temporary, seasonal and permanent retail displays.
This role will sit with the creative team in virtual client meetings to get a strong understanding of creative needs and requirements.
Responsible for creating multiple sketch ideations which will be presented to the client as different options for their creative needs.
Opportunity to work on Tier 1 clients from the Pharmaceutical, Food and Beverage industry sector
Must Haves:
Must have your own equipment and home office
Must have strong visual design experience (5+ years), taking creative briefs and sketching out different ideations for presentations (can be done by hand or within a software of your choice)
Experience designing display units for the retail sector is preferred
Online or Digital Portfolio required for submission
Sound like you or someone you know? Reach out to our Director of Talent Acquisition for more details, Krystle.Delaney@marketersondemand.com !
Have a referral? Get paid up to $1,500 if they're hired!
Share in your network by selecting one of the social media buttons below!