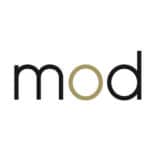 Marketers on Demand
Mississauga – ON
MoD is on the hunt for a Graphic Designer, for a 12-month hybrid contract opportunity in the GTA.
Our client is looking for a candidate with experience supporting a product marketing team by creating a variety of collateral including; brochures, price books, grids, newsletter, signage, promotional materials etc.
Must Haves:
– Minimum 3 years of corporate graphic design experience, working within an office setting supporting a variety of different key departments with creative ideation and execution
– Knowledge of current print technologies and processes; comfortable seeing projects through to print production
– A inspired, creative and positive personality to work alongside a very collaborative and fast-paced marketing team
– Proficiency using InDesign CS, Adobe Photoshop CS, Adobe Illustrator CS, Acrobat Professional, QuarkXpress, Dreamweaver, PowerPoint, Microsoft Office
Does this sound like you or someone you know in your professional network? Then reach out to Krystle.Delaney@marketersondemand.com our Director of Talent Acquisition for more details!
Have a referral? Get paid up to $1,500 if they're hired!
Share in your network by selecting one of the social media buttons below!