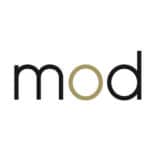 Marketers on Demand
Toronto – ON
MoD is working with an industry leader in the gaming and entertainment field. We are assisting them in finding an experienced Games and Apps Producer to join an exciting, hardworking, and dedicated team. This role will have you work on a number of exciting projects while acting as the primary manager between developers and content partners.
A day in this role will consist of:
– Owning end to end production of development projects and partners
– Working on diverse projects which would include both Apps and Console games
– Gathering and providing design and development feedback to the developer team
– Working alongside licensors and developers on third party IP integration
– Dealing with multiple projects and deadlines
The ideal candidate for this role will have at least 5+ years of similar experience. In addition, experience in children's entertainment will be a big asset due to some projects you will be working on. Must also have a proven track record and have published applications via app store.
This is a great contract opportunity with a chance of the role being extended and possibly converting to full-time permanent. This role will eventually become a hybrid role and require you to be on-site a couple days a week but offers extreme flexibility.
If interested, please send your resume directly to mark.brosas@marketersondemand.com for immediate review.
Have a referral? Get paid up to $1,500 if they're hired!
Share in your network by selecting one of the social media buttons below!