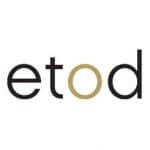 Executive Talent On Demand
Toronto – ON
Calling all Specialty
Front End Developers
to the table for an exciting 6 month contract opportunity. If you think, breathe, and speak code then this is the opportunity for you! Our client is looking for someone who is comfortable working closely with other developers, designers, and product managers to work on a wide variety of projects.
Key Requirements:
HTML, CSS, Javascript
React or Angular
AWS (Lambda, S3, Api gateway, Cloudfront e.t.c)
AEM (Adobe experience manager), WordPress
Experience building and maintaining high traffic API's
Hybrid workweek, Downtown Toronto

If you or someone you know (MoD offers amazing referral fees) is interested please don't hesitate to send your resume to MoD's Talent Sourcing Specialist linda.fernandes@marketersondemand.com for more information.
Have a referral? Get paid up to $1,500 if they're hired!
Share in your network by selecting one of the social media buttons below!