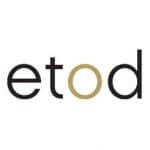 Executive Talent On Demand
Toronto – ON
EoTD is looking for Executive Assistant/Office Manager for a six month contract in the GTA!

Overview:
Executive Assistant provides administrative and personal secretarial support to the leadership team, as well as other senior staff and other members on an ad hoc basis

Key Responsibilities
Provides a professional contact for all Executive levels within the global organization. Establishes positive, professional relationships with key contacts both inside group including France, as well as with customers senior management offices.
Manages time / calendar, books meetings, reserves boardrooms and sets up any equipment required for meetings and presentations for the VPs, with advance planning of up to 12 months, ensuring business calendar coincides with personal life and works to create a balance.
Arranges travel, accommodations, related details and confirmations for executives and their departments.
Provides secretarial support for the URS EXCOM including staff located in other countries. Sets up meetings and produces and distributes meeting minutes. Works to support efficient working relationships within the team.
Works to ensure a collaborative team environment across Canada and internationally.
Leads regular meetings with administrative assistants and supports and mentors administrative assistant team to build proficiency and ensure consistency among the team.
Maintains a system to track action items to ensure that information requested by the VPs or EXCOM team is received and deadlines are met.
Skills:
Post-secondary education or equivalent preferred
5+ years of experience
Good organizational skills, initiative and ability to work independently and balance priorities.
Accurate and efficient administration skills and strong attention to detail.
Excellent interpersonal and communication skills.
Advanced computer literacy – MS Office (Excel, Word, Outlook , PowerPoint, Access).
Don't miss a challenging and rewarding opportunity! If you are interested, please contact julia.kourbatova@marketersondemand.com
Have a referral? Get paid up to $1,500 if they're hired!
Share in your network by selecting one of the social media buttons below!