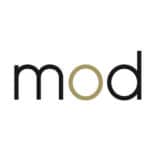 Marketers on Demand
Toronto – ON
Marketers on Demand is on the hunt for an Events & Partnerships Specialist for a worldwide Luxury Brand! In this role, you will be focusing on the execution and coordination of strategic operations for all Events and Partnerships.
Key Responsibilities:
• Manage the full event lifecycle for high-profile corporate sponsorships
• Oversee retailer event coordination for store openings, in-store and off-site brand activations
• Attend various events within Canada as a representative for their brands
• Execute strategic internal events and support with administrative event coordination
• Compile reports on event budgets, stakeholder feedback, and guest tracking
• Work under strict deadlines and balance multiple tasks simultaneously with detail and perfection
• Continuously learning and impact change
• Travel with overnight stays for out-of-town events
• Bring creativity skills to the team
Don't miss a challenging and rewarding opportunity or at least the best video interview ever! If you are interested, please contact linda.fernandes@marketersondemand.com aka "The VP of First Impressions & Recruitment".
Have a referral? Get paid up to $1,500 if they're hired!
Share in your network by selecting one of the social media buttons below!