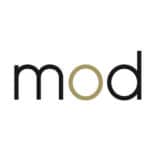 Marketers on Demand
Toronto – ON
MoD is on the lookout for an Events & Sponsorships Specialist for a passionate and dynamic client of ours. In this role you will plan, lead and execute various events & sponsorships.
Key Responsibilities:
Support event strategy, purpose, outreach in line with strategic plans
Manage logistical aspects of events (venue and vendor sourcing, budgeting, project management, registration management and reporting)
Coordinate and track sponsorships and donations (approvals, invoicing, payment, deliverables, reporting and internal participation)
Support sponsorship strategy, purpose, outreach
Key Skills:
Possess a Bachelor's Degree in a related field
Over four years of relevant experience in a professional services environment
Experience with Microsoft Office suite (Word, Excel, PowerPoint, OneNote and Outlook)
CRM and / or ERM experience
Working knowledge of HTML, Adobe InDesign and Illustrator
Don't miss a challenging and rewarding opportunity or at least the best video interview ever! If you are interested or know of someone who might be (MoD offers an amazing referral fee) please contact linda.fernandes@marketersondemand.com aka "The VP of First Impressions & Recruitment".
Have a referral? Get paid up to $1,500 if they're hired!
Share in your network by selecting one of the social media buttons below!