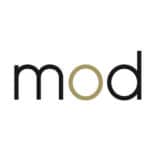 Marketers on Demand
Bolton – ON
MoD is currently on the hunt for an Email Marketing Specialist for a growing client of ours! You will act as a key member in the development of their integrated email marketing programs and campaigns.
Key Responsibilities:
• Support from planning through to execution of all email and CRM marketing
• Manage and build the overall marketing strategy for both email and CRM
• Act as the subject matter expert on email and CRM marketing
• Advocate new ideas & strategies that will help to drive growth
Key Skills:
• Degree or diploma in business or marketing-related field
• 3-5 years' experience in a similar role for an international company
• Experience with the personalization for email marketing strategies
• Experience with Hubspot, Eloqua or other marketing automation platforms
• Experience building and testing emails with tools such as MJML and Litmus; knowledge of coding HTML and CSS for emails
• Strong project management skills (Jira, Confluence and Slack preferred)
If interested, please send your resume directly to mark.brosas@marketersondemand.com for immediate review.
Have a referral? Get paid up to $1,500 if they're hired!
Share in your network by selecting one of the social media buttons below!