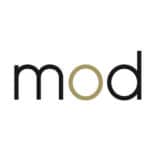 Marketers on Demand
Mississauga – ON
MoD is on the hunt for a Specialist to work closely with the client to manage the day-to-day e-commerce operations, such as managing and merchandising promotions, overseeing major .com product launches, implementing and supporting digital products, and driving platform issues to resolution.
This role will work closely with stakeholders and technical teams to continuously improve the digital end-to-end user journey and create a seamless experience.

Key Duties:
Manage and execute promotional campaigns on the website and ensure site readiness
Manage and execute pricing updates on Hybris
Lead flagship product launches on .com and oversee the front-end display and back-end configuration
Work with technical teams and cross-functional teams to troubleshoot issues, drive them to resolution, and develop preventative measures
Implement new digital products and experiences and work on continuous improvements to always deliver a customer-centric approach
Identify areas of opportunities on the website and in the CMS to optimize workflow and efficiencies, and merchandising opportunities
Be the platform subject expert by understanding and exploring capabilities and the flow of APIs through different platforms
Must Haves:
Experience with Hybris and Adobe Experience Manager is a MUST
Strong technical background: experience managing websites for reputable brands is considered an asset
Bachelor's Degree or equivalent experience (3-5 years)
Does this sound like you or someone you may know in your professional network? We do offer a referral bonus for the hired candidate, please reach out to Krystle.Delaney@marketersondemand.com for more information.
Have a referral? Get paid up to $1,500 if they're hired!
Share in your network by selecting one of the social media buttons below!