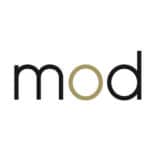 Marketers on Demand
Vancouver – BC
MoD is looking for an Ecommerce Merchandiser for a fast-growing client of ours! In this role we are looking for someone who will be responsible for online merchandising, reporting on product and web performance, and optimizing content.

Key Responsibilities:

• Day-to-day support of merchandising updates for the website (product & campaign landing pages, site navigation, and other elements)
• Optimize merchandising strategies based on business needs
• Responsible for product performance tracking and reporting
• Optimize current trends, opportunities, and competition to merchandise products online
• Work collaboratively to develop and execute strategic action plans; support marketing with go-to-market launches
• Develop and implement tactics to improve the performance of the online channel
• Degree in Digital Marketing, Business Management, E-commerce, or digital-related fields
• Three to five years of related work experience
• Proficient in Excel; Google Analytics; Click up (or other project management software), Agile methodology, SEO Optimization (UX design is an asset)

Does this sound like you or someone you know in your professional network? Then reach out to our President of Chaos, marcie.pollack@marketersondemand.com for more information!
Have a referral? Get paid up to $1,500 if they're hired!
Share in your network by selecting one of the social media buttons below!