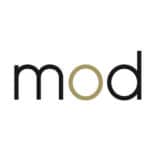 Marketers on Demand
Vancouver – BC
Marketers on Demand is looking for an Ecommerce Manager to join the growing team of one of our leading clients! As the Ecommerce Manager, you will continue to drive data improvements on site to increase conversion rate and ecommerce sales.

Key Responsibilities:

• Analyze and evaluate opportunities to prioritize testing roadmap
• Determine testing criteria and deploy tests through Google Optimize; analyze test results
• Create, manage and deliver data-driven site merchandising strategies
• Optimize site by conducting frequent audits, visual merchandising, rule enhancements and analysis
• Bring over 3 years of experience with web analytics, UX, Marketing or similar work experience
• Background in experimentation software setting up, executing, monitoring and reporting on A/B tests
• Experience with analytics platforms and site monitoring tools (e.g. Google Analytics, Search Console, Hotjar)
• Experience building and adjusting a testing roadmap
• Experience with landing page optimization for performance marketing campaigns

Does this sound like you or someone you know in your professional network? Then reach out to our President of Chaos, Marcie.Pollack@marketersondemand.com for more information!
Have a referral? Get paid up to $1,500 if they're hired!
Share in your network by selecting one of the social media buttons below!