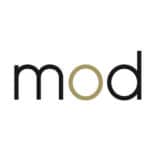 Marketers on Demand
Toronto – ON
MoD is currently searching far & wide for an eCommerce Brand Manager to join the dynamic marketing team for one of our clients. We are looking for someone who is a vibrant and driven individual who is not afraid to work in a fast-paced environment.
Key Responsibilities:
•Work with key accounts to drive traffic to sites by optimizing & enhancing content & data
•Identify and provide eCommerce strategies to increase online presence, brand awareness, conversion, and sales
•Ensure content is accurate by reviewing catalogues and content for customers' eCommerce sites
•Ensure optimal product imagery is available for all SKUs
•Analyze performance and seize marketing opportunities across customer sites to meet or exceed KPIs
Key Skills:
•Over 3-5 years' experience in a product/brand role
•Minimum 2-3 years of ecommerce experience
•University Degree in Business or Commerce, Marketing or equivalent
•Ability to work in a fast-paced environment and manage multiple projects simultaneously
•Proficient with software applications, particularly MS Office – Word, Excel, PowerPoint
•Experience with Adobe and illustrator is an asset
Does this sound like you or someone you know in your professional network? Then reach out to our President of Chaos, marcie.pollack@marketersondemand.com for more information!
Have a referral? Get paid up to $1,500 if they're hired!
Share in your network by selecting one of the social media buttons below!