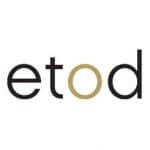 Executive Talent On Demand
Toronto – ON
We are searching for an awesome E2 DOORS Project Administrator (JIRA)!

Overview/Duties:
The candidate will be joining a team of IT professionals that work to define, create and maintain solutions to facilitate the day-to-day activities of a broad user base mostly consisting of software, systems and hardware engineers.
The candidate will participate in the administration and customisation of a tooled-up engineering referential which aims at improving engineering productivity, baseline quality and multi-site development.
Formal definition, verification and validation processes as well as the baseline management process relies on the DOORS/ Requirement Management Framework (RMF) tools suite deployed.
Administrate the DOORS project for CBTC projects
Instantiate/Migrate and maintain the different DOORS modules
Control the consistency with DOORS data model and provide coaching and migration strategy across legacy artefacts
Implement the baseline changes: Doors module deliveries (copy, link management, etc.) based on the process in place. Control the DOORS module consistency with the baseline.
Manage the DOORS user access. Monitor the licenses availability and forecast.
Implement Project specific tooling: importer/exporter, Document publication customization, delivery tooling, checkers, and cross-entities synchronization.
Support the DOORS/RMF tool
Monitor availability, performance,
Analyze Defect raised by users and fix them in accordance with process and governance in place
Provide training on DOORS/RMF and process support
Skills Required:
3+ Years of Relevant Experience
Extensive experience in providing administrative support for the following products:
DOORS 9.x
DOORS/RMF 5.x or 6.c
DOORS 9.x Server Database
DOORS 9.x Server Client
DOORS 9.x Client
DXL scripting
Strong Experience in JIRA administration and associated tools (Git/Bitbucket, etc.)
Understanding of Linux and Windows administration
Understanding of Tools and Processes (Orchestra, JIRA, DOORS, etc.)
Scripting knowledge, and CICD skills are a plus
Bachelor's degree / Master's // Diploma from an IT program OR Equivalent Experience
Preferred Skills:
Experience with:

JIRA administration
DOORS
Collaborator
WEXP
BitBucket
Artifactory
Jenkins
CI/CD
Virtualisation (VmWare, AWS, Google Cloud, etc.)
Does this sound like you or someone you know in your professional network?
Reach out to our Director of IT & Engineering for more information: ali.isaacs@executivetalentondemand.com

Have a referral? Get paid up to $1,500 if they're hired!
**Please ONLY apply if you have a Valid Work Permit, PR Status, or Canadian Citizenship. EToD / MoD does not provide any sponsorship for Work Permits or Immigration.**
Have a referral? Get paid up to $1,500 if they're hired!
Share in your network by selecting one of the social media buttons below!