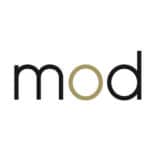 Marketers on Demand
Montreal – QC
MoD is on the hunt for a strong & collaborative E-Commerce Manager to join our client's team! This is a key role where you will be responsible for the day-to-day operations and success of their ecommerce sites.
Key Duties:
Create annual financial plans for each site by month
Manage and grow each website's revenue and net profit
Manage all website development, day-to-day updates, design, and strategy
Work collaboratively to create a Seasonal Marketing Calendar
Work closely with Operations on inventory planning and forecasting to plan appropriate inventory allocation
Develop and execute SEO strategies; manage all SEO efforts to improve search rankings and overall website traffic
Must Haves:
Post Secondary Education in marketing, communications, business or similar
Over 6 years experience in Ecommerce, with digital marketing and social media experience
Working knowledge of HTML, CSS, and Low-Code Content platforms like Big Commerce or Shopify; knowledge of Momentis a plus
Experience working with Google Analytics
Strong skills in strategy and planning, budgeting and P/L management, merchandising, and marketing
Does this sound like you or someone you know in your professional network? Then reach out to Krystle.Delaney@marketersondemand.com for more information!
Have a referral? Get paid up to $1,500 if they're hired!
Share in your network by selecting one of the social media buttons below!