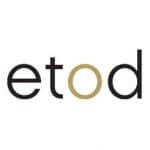 Executive Talent On Demand
Burnaby – BC
EToD is on the hunt for a Documentation Coordinator for a 6-month contract for a leading client of ours. The ideal candidate is someone with product experience as well as process improvement experience. You are someone skilled in commissioning and qualification and having worked in either Pharmaceutical or Labs would be a strong asset.
Key Responsibilities:
•Gather protocols
•Support the development of testing implementation, acceptance tests and qualification
•Manage customer qualification projects, new product introduction, process excellence and template management
•Define requirements for commissioning and qualification documentation
Key Skills:
•Familiar with Commissioning and Qualification lifecycles for computerized systems and process control systems
•Familiar with development and implementation of current Commissioning and Qualification systems in the pharmaceutical industry; how they relate to regulatory requirements and current Good Manufacturing Practice (cGMP) regulations within the European Union (EU) and US Food and Drug Administration (FDA)
•Familiar with industry practices
Don't miss a challenging and rewarding opportunity or at least the best video interview ever! If you are interested or know of someone who might be (MoD offers an amazing referral fee) please contact linda.fernandes@marketersondemand.com aka "The VP of First Impressions & Recruitment.
Have a referral? Get paid up to $1,500 if they're hired!
Share in your network by selecting one of the social media buttons below!