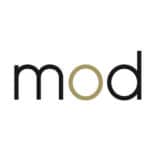 Marketers on Demand
Toronto – ON
MoD is working with a well known client within the financial sector and actively searching for a Director of UX Design that can bring on an innovative, strategic and out of the box approach for web based and mobile projects.

This role will have you front and center when it comes to dealing with wireframing, mockups, design layouts, design navigation, usability testing and more. In addition, this role will be an Agile environment working very closely with a tight knit creative team consisting of Product Owners, Designers, Developers, Analysts and more.

The ideal candidate will have:

– 6+ years of relevant design experience
– working experience with programs such as Axure, Balsamiq, InVision, Sketch and Illustrator
– experience leading and conducting user personas
– launched both web and mobile projects

This is a full-time permanent role that offers a competitive compensation package, incentives and benefits. In addition, this is a hybrid role that offers great flexibility.

Don't miss out on this amazing opportunity! Apply directly or feel free to reach out to mark.brosas@marketersondemand.com for more info.
Have a referral? Get paid up to $1,500 if they're hired!
Share in your network by selecting one of the social media buttons below!