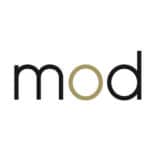 Richmond Hill
Marketers on Demand is actively searching for a Director of Marketing for our client! Be a part of a team where you will be responsible for developing and executing channel strategies across multiple verticals and brands.
Key Responsibilities:
• Develop & execute digital marketing & channel marketing strategies
• Develop, plan, and manage the execution of monthly product launches
• Develop and manage pricing strategies across multiple brands, countries, and verticals
• Monitor competitors and industry trends, provide regular updates
• Update in-market products to elevate message and update marketing materials; develop strong brand messaging
Key Skills:
• 10+ years of relevant progressive experience in Marketing, leading a team
• Bachelor's Degree required, MBA a strong asset
• B2B industry experience
• Excellent leadership, organization and planning skills
• Strong organizational skills to develop and deliver against key strategies and plans
• Successful experience in developing and executing marketing programs, brief writing, and managing P&L's
• Ability to deliver initiatives such as market share, revenue and volume growth, and operational efficiencies
• Demonstrated success anticipating future business opportunities/problems and developing strategies that address them proactively
Does this sound like you or someone you know in your professional network? Then reach out to our President of Chaos, marcie.pollack@marketersondemand.com for more information!
Have a referral? Get paid up to $1,500 if they're hired!
Share in your network by selecting one of the social media buttons below!