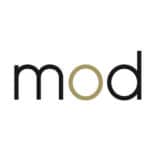 Marketers on Demand
Toronto – ON
Marketers on Demand is searching for a Director of Marketing & Brands for a leading client of ours. In this role you will assist in driving awareness and revenue for certain regions. You will consult with various teams in order to assist in developing and executing regional marketing plans and priorities.
Key Responsibilities:
• Drive brand-marketing initiatives within your region (advertising, positioning, campaigns and other communications, etc)
• Support and collaborate with other departments on projects to drive awareness and maintain standards
• Provide support & guidance for promotional campaigns, advertising, photography, video, and any collateral (ex. brochures, trade show booths, etc.)
• Support marketing campaigns and creative requests (plan and organize promotional presentations, update calendars)
• Support roll-out of brand programs and activations in order to support global brand strategy
• Manage team budget and ensure spend is on track
• Prepare marketing reports and presentations by collecting, analyzing, and summarizing data and visuals appropriately
Key Skills:
• Over 5-7 years of Marketing experience (client and/or agency side); experience in brand marketing and strategy
• Bachelor level degree in Business, Hospitality, Marketing or a related field
• Excellent knowledge and experience in planning and execution of marketing activities
• Ability to effectively manage multiple tasks in order to achieve set targets and goals
• Creative thinking with in depth knowledge of marketing tactics, tools and analytics (creative design and copy, media, social, email, on and offline advertising, website content, analytics, search and mobile)
• Experience in creative design work (Adobe Photoshop and InDesign skills an asset)
Does this sound like you or someone you know in your professional network? Then reach out to our President of Chaos, Marcie.Pollack@marketersondemand.com for more information!
Have a referral? Get paid up to $1,500 if they're hired!
Share in your network by selecting one of the social media buttons below!