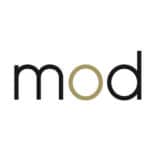 Marketers on Demand
Toronto – ON
MoD is looking for a strategic thinker for the role of Director of Campaigns, Performance & Acquisition. This is a 14-month contract with one of our global clients.
Key Responsibilities:
Lead the multi-channel campaign calendar
Manage detailed campaign plans from planning into demand generation programs and activities
Determine how to analyze the campaign to improve future performance
Report weekly and monthly trends to both internal and external teams
Lead the management of the Paid Search, Metasearch and Affiliation programs
Key Skills:
Over 10 years of digital marketing experience (building brand awareness and generating revenue/leads); international experience preferred
Strong knowledge of digital marketing channels (SEO, PPC, Affiliates, Display…)
Project management experience
Ability to effectively build and maintain internal and external relationships
Does this sound like you or someone you know in your professional network? Then reach out to our President of Chaos, marcie.pollack@marketersondemand.com for more information!
Have a referral? Get paid up to $1,500 if they're hired!
Share in your network by selecting one of the social media buttons below!