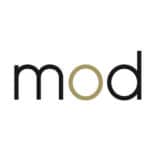 Marketers on Demand
Toronto – ON
MoD is currently on the lookout for a Director, Digital Strategy & Performance for a growing client of ours. We are looking for a self-starter who is energetic and has an entrepreneurial spirit to join our client's team. You will be responsible for the digital strategy design across various clients as well as drive some of their brands.
Key Responsibilities:
• Understand corporate & operational strategies/priorities of different business units across the organization
• Grow the Digital Operations team to help deliver innovative strategies and flawless execution
• Track business growth through various digital advertising initiatives (acquisition and brand awareness goals)
• Responsible for media strategies related to customer satisfaction, excellence and continual growth
• Hands-on understanding of Google Ads, Facebook, Instagram, YouTube, TikTok and Twitter (must have hands-on experience with DataStudio, GA4 and GTM)
• Experience with reporting and insights (Data Studio, Power BI and experience with other reporting platforms)
Key Skills:
• 5-10 years of Account Management experience
• 5-7 years of client-facing and successfully managing multiple clients
• Over 3 years of Digital Marketing Agency experience (preferred)
• Possess a Bachelor's Degree (required)
• Experience with amazon search and ecommerce, Google Search and Display, YouTube
• Hands-on experience with FLIPP, DV360, Twitch, Facebook, Instagram, Video
• Adobe Omniture and Site Catalyst
Does this sound like you or someone you know in your professional network? Then reach out to our President of Chaos, marcie.pollack@marketersondeman.com for more information!
Have a referral? Get paid up to $1,500 if they're hired!
Share in your network by selecting one of the social media buttons below!