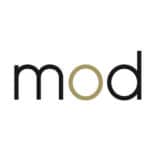 Marketers on Demand
Calgary – AB
MoD is looking for a Director, Brand Marketing for an award-winning client of ours to build and deliver on their brand strategy.
In this role you will oversee the development of integrated digital, experiential and traditional marketing programs and campaigns that drive top of funnel activities.
Key Responsibilities:
• Lead your team to develop and deliver on strategic plan objectives
• Measure the delivery of expertise to best achieve the strategic objectives
• Work with each subject matter experts to develop their expertise to better deliver on objectives
• Create and activate forums on major initiatives to help drive delivery of objectives and maximize Brand impact
• Drive & ensure consistency across all Brand and product mediums; online, offline, experiential, etc.
• Build on the company culture; team morale, professional development and drive improvements in employee engagement scores
Key Skills:
• 10-15 years' experience with demonstrated progressive advancement
• Marketing Communications experience (management or hands-on) in these areas of expertise – Brand, Experiential, Sponsorship, Content, Agency/Creative Services, Promotions, Project Management, and Planning
• Experience running a brand or marketing department
• Demonstrated strength in strategic leadership and development internally and cross functionally
• Experience in marketing plan development and long-term planning
• Proven ability to work with multiple stakeholders in the development of strategic message development
• Experience working with research, insight mining and marketing mix modelling
Does this sound like you or someone you know in your professional network? Then reach out to our President of Chaos, marcie.pollack@marketersondemand.com for more information!
Have a referral? Get paid up to $1,500 if they're hired!
Share in your network by selecting one of the social media buttons below!