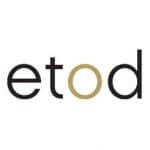 Executive Talent On Demand
Houston – TX
EToD is currently on the search for a Digital Solutions Sales Executive to join our client's highly-motivated digital team. In this role you will be developing both new & existing client relationships through proactive solutions, relationship management, and ensuring their success.
Key Responsibilities:
•Develop the Go-To-Market strategy (territory, marketing and sales plans and forecast)
•Development of client pursuit plans, presentations, business cases and proposals
•Qualify new sales pursuits & negotiate new client contracts
•Coordinate the implementation of scoping and proposal development
•Close new business; manage your territory
•Develop and maintain client relationships while ensuring the continued success of their product(s)
Key Skills:
•5-10+ years full-cycle sales experience; B2B SaaS with an exceptional track record of hitting quota
•A solid understanding of Enterprise Solution Sales; assist buyers to navigate and manage their internal purchasing processes
•Experience in negotiating and closing SaaS deals in the $150K+/year range
•Proven track record of exceptional sales success and operational excellence
•Ability to travel
Does this sound like you or someone you know in your professional network? Then reach out to our President of Chaos, marcie.pollack@marketersondemand.com for more information!
Have a referral? Get paid up to $1,500 if they're hired!
Share in your network by selecting one of the social media buttons below!