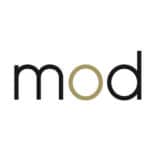 Marketers on Demand
Toronto – ON
Digital Project Manager Permanent Opportunity for a Digital Project Manager to work in a very fast pace innovative environment. This permanent role will have you work with a large talented team of designers, writers, marketers and clients to plan and execute digital projects. Digital projects can include implementations, automations, and marketing campaigns for clients.
The Digital Project Manager, will manage complex digital project with from beginning to end, manage all timelines, track deliverables, work with cross-functional teams, manage client relationships, and ensure the project is completed with excellence.

In order to secure this great opportunity. We are looking for someone with:
5+ years of project management experience (agency experience or corporate experience)
Experience with Salesforce Marketing Cloud, Adobe Campaign, Responsys or similar platform required
Attention to detail
Excellent communication skills.
Experience working in a fast-paced environment juggling multiple deliverables and tight timelines
Certified SCRUM Master an asset
Don't miss a challenging and rewarding opportunity or at least the best video interview ever! If you are interested or know of someone who might be (MoD offers an amazing referral fee) please contact linda.fernandes@marketersondemand.com aka "The VP of First Impressions & Recruitment"
Have a referral? Get paid up to $1,500 if they're hired!
Share in your network by selecting one of the social media buttons below!