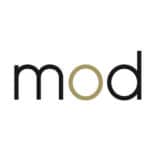 Marketers on Demand
Mississauga – ON
MoD is currently searching for a Digital Project Manager for a 12-month contract with a growing, global client of ours. In this position you will assure that the implementation and management of various web based projects will be delivered on-time and within budget.
Key Responsibilities:
• Gather project requirements from clients, support their requests
• Create project estimates and scope the best solution based on requirements
• Clearly translate client requirements to internal team
• Define and track project milestones and manage the day-to-day delivery of projects accordingly
• Oversee developers, ensure projects meet QA standards and are presented on time
Key Skills:
• Over 3 years of experience in digital project management
• Deployed projects on AEM or similar CMS
• Experience using JIRA and Confluence
• On-going client relationship management experience
• Experience in gathering clients requirements and delivering concise specifications
Don't miss a challenging and rewarding opportunity! If you are interested, please contact marcie.pollack@marketersondemand.com our President of Chaos!
Have a referral? Get paid up to $1,500 if they're hired!
Share in your network by selecting one of the social media buttons below!