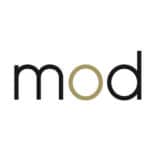 Marketers on Demand
Vancouver – BC
MoD is looking for an innovative Digital Product Merchandiser to join a client of ours in the retail sector. Who's an ideal candidate? Someone who enjoys being hands-on in a growing environment, a leader who can drive strategy and execute within the digital product landscape space.
Key Responsibilities:
• Own the website content strategy through campaigns, product launches, content and key product promotions
• Lead merchandising strategies including building and managing the full digital merchandising cycle and product roadmaps
• Work cross-functionally in various capabilities; while working along side the Creative Director to push innovation and to create an excellent digital experience for customers
• Lead the user experience and assist in improving site functionality; serve as the subject matter expert on the digital product landscapes
Key Skills:
• Experience in eCommerce and digital infrastructure; experience working with digital and marketing teams
• Ability to adapt quickly to changing goals and objectives
• Fluent in Web and Project Management tools; Salesforce, Google Analytics, ClickUp, Figma; Adobe Creative Suite is a strong asset
• A passion for marketing with an entrepreneurial mindset
Does this sound like you or someone you know in your professional network? Then reach out to our Director of Talent Acquisition, krystle.delaney@marketersondemand.com for more information!
Have a referral? Get paid up to $1,500 if they're hired!
Share in your network by selecting one of the social media buttons below!