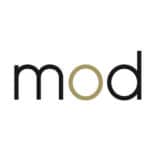 Marketers on Demand
Toronto – ON
MoD is searching for a Digital Operations Manager to join an amazing team that works on some of the most recognized brands in Canada. This is a full one year contract position that puts you in the drivers seat when it comes to managing e-commerce day to day responsibilities.
Roles and responsibilities include:
– Overseeing product launches
– Creating and executing digital promotional campaigns
– Improving client websites and online campaigns to maximize opportunities
– Manage and mentor junior staff
– Work closely with internal and external stakeholders
The ideal candidate for this role will have 3+ years of similar experience. Also, Project Management experience would be ideal. In addition, experience using CMS platforms in the past is an asset. A bachelor degree in marketing or business is also preferred.
This is a hybrid opportunity with a strong base salary. If interested, please apply directly or reach out to mark.brosas@marketersondemand.com with your updated CV. Please note, MoD offers great referral fees!
Have a referral? Get paid up to $1,500 if they're hired!
Share in your network by selecting one of the social media buttons below!