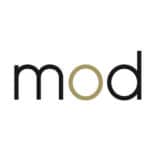 Marketers on Demand
Vancouver – BC
One of our fast-growing clients is on the hunt for a Digital Marketing Specialist and MoD is here to help! In this role you will assist their marketing team to develop, set up, execute and optimize campaigns across various paid channels.

Key Responsibilities:

• Plan and execute digital marketing campaigns (email, social media, Google Ads, Bing Ads)
• Collaborate on strategy, planning, execution and measurement of campaigns and channel performance
• Ongoing campaign management (continuous optimization and A/B testing)
• Apply digital best practices to drive optimal results and learnings
• Degree or diploma in Business, Commerce or Marketing preferred
• Bring 2-3 years of experience supporting digital marketing work (client or agency side), an asset
• SEM/PPC experience (campaign setup, ad creation, keyword research, etc.), an asset
• Knowledge of HTML, SEO, Facebook Ads and Google Analytics (including Google Tag Manager), an asset

Does this sound like you or someone you know in your professional network? Then reach out to our President of Chaos, Marcie.Pollack@marketersondemand.com for more information!
Have a referral? Get paid up to $1,500 if they're hired!
Share in your network by selecting one of the social media buttons below!