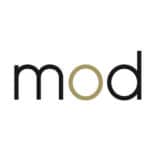 Marketers on Demand
Toronto – ON
MoD is currently looking for a Digital Marketing / Social Media Manager to join a leading client of ours! We are searching for someone who can develop strategies, create campaigns and communicate their brand message to their target audience using various social media channels.
Key Responsibilities:
• Execute a results-driven social media strategy; conduct monthly audits of your strategy
• Develop and curate engaging content for social media platforms
• Assist in the creation and editing of written, video, and photo content
• Attend events (local and virtual) and produce live social media content
• Maintain a unified brand voice across different social media channels
• Collaborate with the marketing team to create a social media calendar
Key Skills:
• Bachelor's degree in marketing or a related field
• 1-3 years of experience with B2C social media marketing or content development
• Hands-on experience using social media management tools (Hootsuite, Loomly)
• Experience working with social media platforms including Facebook, lnstagram, Twitter, TikTok, Pinterest, Linkedln, etc..
• Experience with Adobe Creative Suite (Photoshop, lndesign, Illustrator) and Microsoft Office
Does this sound like you or someone you know in your professional network? Then reach out to our President of Chaos, marcie.pollack@marketersondemand.com for more information!
Have a referral? Get paid up to $1,500 if they're hired!
Share in your network by selecting one of the social media buttons below!