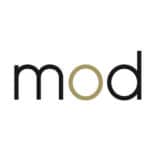 Toronto – ON
Marketers on Demand is searching far and wide for a Digital Marketing Operations Manager to join the team of our innovative & growing client! In this role you will support and maintain operations across our client's marketing automation and sales enablement platforms. This is within a hybrid working environment located in Toronto.
Key Responsibilities:
• Set up and execute marketing automation campaigns (events, webcasts and other email campaigns)
• Support the sales enablement efforts; help engage with clients and prospects throughout the buyer's journey
• Collaborate with internal and external stakeholders to optimize marketing operations
• Work with internal teams to create emails, landing pages, set up A/B and multivariate tests to optimize the user experience
• Evaluate end-to-end customer experience across multiple channels
Key Qualifications:
• Bachelor of Commerce Degree in Marketing Management or equivalent
• 3+ years of experience in marketing operations or marketing project management
• Experience with marketing automation Marketo and SalesForce required
• Experience in the SaaS-based technology sector is a strong asset
• Understanding of sales enablement processes, initiatives and tools such as Seismic is highly desired
• Experience in document and content production technology (e.g. Adobe Creative Suite) is an asset
Culture:
This company fosters a growth culture that values continuous learning and invests in the development of our employees. This innovative company provides a positive working environment that is brimming with growth opportunities. The team firmly believes in the power of innovation and actively encourages and appreciates new ideas.
Don't miss a challenging and rewarding opportunity or at least the best video interview ever! If you are interested, please contact Linda.Fernandes@marketersondemand.com aka "The VP of First Impressions & Recruitment".
Have a referral? Get paid up to $1,500 if they're hired!
Share in your network by selecting one of the social media buttons below!