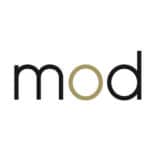 Marketers on Demand
Markham – ON
MoD has another great opportunity for a Digital Marketing Manager to join our client's global team! We are searching for someone who can lead a team of digital marketers and be responsible for developing campaign strategies for paid media channels, email marketing, and SEO.
Key Responsibilities:
• Develop a digital strategy that aligns with the overall business strategy (paid media, email marketing, digital campaign, social media, e-commerce)
• Collaborate with channel owners to develop digital paid media strategies for regional markets
• Responsible for the development and execution of all regional email automation strategies
• Support with website content, messaging, user-experience, and content optimization/testing
• Responsible for developing SEO strategies and collaboratively improve SEO results
• Manage the digital marketing team
Key Requirements:
● 7 + years of relevant digital marketing experience
● Experience managing at least $1M-$2M budgets for digital paid media
● Experience and understanding of SEO, Google, Facebook and Google Analytics
● Strength in stakeholder management
● Ability to lead and inspire a team
Does this sound like you or someone you know in your professional network? Then reach out to our Talent Acquisition Specialist Julia.k@marketersondemand.com for more information.
Have a referral? Get paid up to $1,500 if they're hired!
Share in your network by selecting one of the social media buttons below!