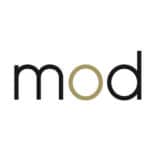 Marketers on Demand
Oakville – ON
MoD is on the hunt for a Digital Marketing / Graphic Designer Specialist for a growing client of ours! We are searching for a team player and someone who can establish, promote and maintain their brand to generate business.

Key Responsibilities:

• Establish, promote and maintain the company's brand
• Develop strategies and create marketing campaigns (mainly digitally but minor print strategies as well)
• Create content that's engaging, strategically aligned, and adheres to brand guidelines
• Assist with production and distribution of print materials

Key Skills:

• 3+ years of graphic design experience
• Experience with Adobe Creative Suite (Photoshop, Indesign, Illustrator)
• Experienced in Microsoft Office Suite (Outlook, Word, Excel)
• Well organized with strong interpersonal, and writing skills
• Creative – able to come up with new ideas and concepts
• Strong attention to detail and proofreading skills

Does this sound like you or someone you know in your professional network? Then reach out to our President of Chaos, marcie.pollack@marketersondemand.com for more information!
Have a referral? Get paid up to $1,500 if they're hired!
Share in your network by selecting one of the social media buttons below!