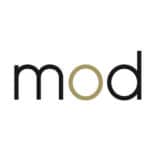 Toronto – ON
Marketers on Demand is searching for a Digital Insights Manager to join the team of our innovative & fast-growing client! In this role you will grow the business across all digital channels, increasing customer engagement and revenue. The ideal candidate will provide strategic leadership and operational support for the optimization of marketing campaigns.

Key Responsibilities:
•Analyze campaign performance and data across multiple channels
•Track and report processes across digital marketing and external channels (paid search, paid meta, social, programmatic email, and organic media)
•Drive campaign optimization and media efficiency
•Collaboratively create, interpret and communicate measurement plans, dashboards, reports and visualizations
•Plan, execute, evaluate, optimize A/B and multivariate tests from inception to interpretation, and make recommendations
•University Degree in technology, analytics, Marketing, or equivalent
•Over 5 years of experience in a digital insights, digital analytics, or data science role
•Experience with digital marketing strategies including SEO & SEM, personalization, targeting, and segmentation
•Experience with A/B and multivariate testing techniques, best practices and tools (i.e., Optimizely, Adobe Target)
•Experience with data visualization tools: Tableau, Google Data Studio

Does this sound like you or someone you know in your professional network? Then reach out to our President of Chaos, marcie.pollack@marketersondemand.com for more information!
Have a referral? Get paid up to $1,500 if they're hired!
Share in your network by selecting one of the social media buttons below!