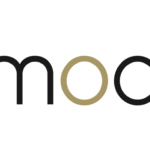 Marketers on Demand
Toronto – ON
MoD has partnered with a busy and growing company here in the GTA. As the marketing team grows they are looking to bring on an Email Marketing Developer who can work in an Agile environment and with some of the best marketers in the business. This role will have you develop and maintain coding for custom templates and working with a number of well known platforms.
Will will be working in Salesforce Marketing Cloud.
This is an exciting full-time permanent role with a great salary and a chance to work with a great company and team.
THIS IS A PERMANENT ROLE WITH Competitive SALARY & BENEFITS!
Additional roles and responsibilities will include the creation, implementation and deployment for email templates. This role will require you to produce efficient HTML emails that are aligned with the company's goals and targets. In addition, having hands-on experience with email testing tools such as Litmus is highly preferred.
The ideal candidate for this role will have:
– at least 3+ years of hands-on experience with HTML5, CSS3, JavaScript
– strong knowledge and experience using major email testing tools
– experience with Salesforce Marketing Cloud
– ability to work closely with creative teams
If interested, please apply or send your resume directly to linda.fernandes@marketersondemand.com
Have a referral? Get paid up to $1,500 if they're hired!
Share in your network by selecting one of the social media buttons below!