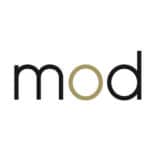 Marketers on Demand
Toronto – ON
We are searching far & wide for a Designer with a strong focus on Banners & Ads.
In this role, you will use your experience to create branded ads for various ad networks as well as utilize those skills to create/develop video ads for social media.
You are someone who is creative, can think outside of the box, and you possess a University or College degree in Digital Marketing and/or Design/Illustrations.
Does this sound like you or someone you know in your professional network? Then reach out to our President of Chaos, marcie.pollack@marketersondemand.com for more information!
Have a referral? Get paid up to $1,500 if they're hired!
Share in your network by selecting one of the social media buttons below!