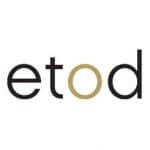 Executive Talent On Demand
Toronto – ON
Executive Talent on Demand is looking for a Data Engineering Manager who will be responsible for resource allocation, career development, and budgeting to meet our client's strategic Data Analytics goals.

This is a remote 12-month contract opportunity.

Key Responsibilities:
Provide expertise on data platform infrastructure, data standardization, quality, accessibility, and Big Data technologies
Design and deliver high-quality solutions (sample code and solve complex technical challenges)
Responsible for the design, standardization, integration and build of data elements within the strategic data plan
Define the global Data Quality Policy and implement quality control processes
Bachelor's Degree in Business Administration and or Engineering
Over 10 years experience working with Data Analytics Programs and or Digital Transformation Programs
Strategic thinker in terms of business, product, and technical challenges in an enterprise environment
Experience in architecting and writing database, analytics code (e.g., data pipelines) and scripts in various programming languages (e.g., Python, JavaScript, etc.)
Experience in designing and maintaining internet facing data backends in distributed, virtualized, or containerized environments
Hands on experience in developing and operating data applications running on relational, hive and multidimensional database engines
Don't miss a challenging and rewarding opportunity or at least the best video interview ever! If you are interested, please contact linda.fernandes@marketersondemand.com aka "The VP of First Impressions & Recruitment".
Have a referral? Get paid up to $1,500 if they're hired!
Share in your network by selecting one of the social media buttons below!