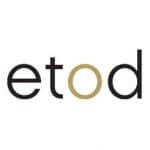 Executive Talent On Demand
Toronto – ON
EToD is searching for a Cyber Security Specialist for an 18-month contract with a leading client of ours. In this role you will be responsible for providing continuous information security services for both the on premise and cloud corporate IT environments.
Key Responsibilities:
• Respond to security incidents quickly and serve as a global incident responder for all regions
• Lead the development and implementation of incident reporting and response processes and procedures
• Lead Security Monitoring projects and engage with vendors to drive process improvements
• Ability to configure, deploy and monitor Endpoint Detection & Response tool across all systems in NORAM
• Must be able to provide technical security requirements and recommendations on new IT and business projects
Key Skills:
• 5-7 years of experience in CyberSecurity domains
• 3-5 years of experience responding to Security incidents with the ability to document required information
• Bachelor's degree (or equivalent experience) in computer information systems, programming, engineering or a related field
• Strong knowledge of core IT and Security infrastructures (Active Directory, Microsoft Windows security controls, SIEM, AV, IPS, vulnerability scanners etc)
Don't miss a challenging and rewarding opportunity or at least the best video interview ever! If you are interested or know of someone who might be (MoD offers an amazing referral fee) please contact linda.fernandes@marketersondemand.com aka "The VP of First Impressions & Recruitment".
Have a referral? Get paid up to $1,500 if they're hired!
Share in your network by selecting one of the social media buttons below!