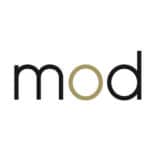 Marketers on Demand
Toronto – ON
EoTD is looking for a Cyber Security Specialist for a 8 month project in the GTA. The role is 100% remote!
Overview:
This position is responsible for providing ongoing information security services to all aspects of the on premise and cloud corporate IT environments. This position will require working across several security functions and have a strong primary focus on implementing and maturing cybersecurity controls and processes.
Key Responsibilities:

Must be able to support DFARS & CMMC compliance work involving gap assessment, documentation and remediation actions.
Must be able to lead the assessment and implementation of cybersecurity controls in different business and engineering networks.
Must be able to assess and determine new controls and processes to harden systems and configurations against attacks.
Must be able to configure, deploy and monitor Endpoint Detection & Response tool across all systems in NORAM.
Develops process for other regions to utilize this capability to reduce risk and strengthen security posture globally.
Must be able to provide technical security requirements and recommendations on new IT and business projects.
Key Qualifications:
5 – 7 years of experience in CyberSecurity domains.
Bachelor's degree (or equivalent experience) in computer information systems, programming, engineering or a related field with a minimum 3 years of experience in information security delivering security programs and providing security services.
Strong knowledge of core IT and Security infrastructures including Active Directory, Microsoft Windows security controls, SIEM, AV, IPS, vulnerability scanners etc
Security Clearance:
Controlled Goods, & Reliability Security Clearance
Does this sound like you or someone you know in your professional network?
Reach out to our VP of Recruitment for more information: linda.fernandes@marketersondemand.com

Have a referral? Get paid up to $1,500 if they're hired!
**Please ONLY apply if you have a Valid Work Permit, PR Status, or Canadian Citizenship. EToD / MoD does not provide any sponsorship for Work Permits or Immigration.**
Have a referral? Get paid up to $1,500 if they're hired!
Share in your network by selecting one of the social media buttons below!