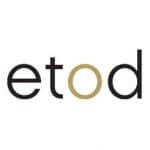 Executive Talent On Demand
Toronto – ON
EToD is searching for a Cyber Security Analyst for an 18-month contract with a leading client of ours. In this role you will be responsible for providing continuous information security services for both the on-premise and cloud corporate IT environments.
Key Responsibilities:
Must be able to carry out operational security activities such as vulnerability management, active directory assessments, hardening, E-Mail Security and IS/IT infrastructure auditing.
Must be able to assess the current security monitoring posture and engage with vendors to drive process improvements in their service including recommendations of additional log sources and new use cases.
Must be able to respond to security incidents quickly and efficiently to mitigate threats affecting the network, systems.
Must be able to lead the development and implementation of incident reporting and incident response processes and procedures to address a security incidents and breaches, and reports of violation of policy.
Must be able to lead the development and implementation of technology, processes and procedures to improve the overall security maturity of the organization.
Must be able to provide technical security requirements and recommendations on new IT and business projects.
Must be able to collate security data in order to generate metrics and dashboards for management review.
Responsible for providing security engineering solutions and support during incidents, proactively considering the prevention of similar incidents from occurring in the future.
Responsible for providing metrics and KPIs that help drive the maturity of the cybersecurity program.
Key Requirements:
4 – 7 years of experience in Cybersecurity domains.
Bachelor's degree (or equivalent experience) in programming, engineering or a related field with a minimum of 4 years of experience in information security delivering security programs and providing security services.
Strong knowledge of core IT and Security infrastructures including Active Directory, Microsoft Windows security controls, SIEM, AV/EDR, IPS, vulnerability scanners etc.
Must be able to work remotely with minimal direction
Strong communication, negotiation and analytical skills.
Strong knowledge of all aspects of information security within the Prevent, Detect and Respond domains.
Must be highly analytical and detail-oriented, with organizational skills to manage assigned work to completion.
Don't miss a challenging and rewarding opportunity or at least the best video interview ever! If you are interested or know of someone who might be (MoD offers an amazing referral fee) please contact linda.fernandes@marketersondemand.com aka "The VP of First Impressions & Recruitment".
Have a referral? Get paid up to $1,500 if they're hired!
Share in your network by selecting one of the social media buttons below!