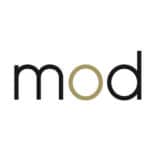 Marketers on Demand
Guelph – ON
Marketers on Demand has a new permanent opportunity for a Creative Manager to lead Creative and manage Creative Studio! You will be responsible for the management, planning, execution, and delivery of projects with your team. This is within the medical communications field. You must have at least 3 years of experience managing a Creative Team to qualify for this role.

Key Responsibilities:

Manage the team's day-to-day activities (coaching, leadership, guidance, and performance management)
Responsible for project status and the escalation of issues, provide weekly summaries
Recruit and train all new team members.
Ensure project requirements are assigned accordingly
Assist in developing processes to ensure project goals are met
Conduct project communication meetings, presentations, and documentation

Requirements:

Graduate degree or an advanced degree in a related field or appropriate experience – BMC preferred (Biomedical Communications)
Over 3 years' experience in a management role, 5 years' experience in a related industry (agency or corporate in-house studio experience is an asset!)
Proven experience mentoring and motivating employees
Ability to communicate, track and document project issues and risk mitigation through resolution
Flexibility to adjust to shifting priorities and deadlines

Don't miss a challenging and rewarding opportunity or at least the best video interview ever! If you are interested or know of someone who might be (MoD offers an amazing referral fee) please contact linda.fernandes@marketersondemand.com aka "The VP of First Impressions & Recruitment".
Have a referral? Get paid up to $1,500 if they're hired!
Share in your network by selecting one of the social media buttons below!