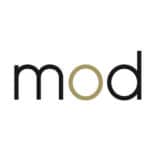 Marketers on Demand
Guelph – ON
MoD is searching for a Creative & Communications Lead to be a part of an award-winning team! You will turn technical content into interactive online learning modules, and marketing tools along with managing project plans and deliverables.
Key Responsibilities:
Lead the design and development of digital media content for both web and mobile applications
Lead the instructional design and content development of various communications projects
Work with client's to manage project plans, schedules and milestones for all projects
Communicate with various stakeholders and team members to ensure all deliverables are produced and needs are met
Ability to complete projects within set budget and timeline
Key Skills:
Degree in Biomedical Communications, Science Communication, or equivalent is required
Proficient in technical and scientific writing
Over 5 years of experience in a project management role
High-level of expertise with Adobe Suite (Adobe Illustrator and InDesign)
Experience with Articulate Storyline a strong asset
Excellent visual interpretation, interface design, graphic design, and illustration skills
Ability to travel within North America once it is safe to do so (due to the pandemic)
Don't miss a challenging and rewarding opportunity or at least the best video interview ever! If you are interested or know of someone who might be (MoD offers an amazing referral fee) please contact linda.fernandes@marketersondemand.com aka "The VP of First Impressions & Recruitment".
Have a referral? Get paid up to $1,500 if they're hired!
Share in your network by selecting one of the social media buttons below!