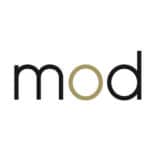 Marketers on Demand
Vancouver – BC
Marketers on Demand is searching for a Conversion Optimization Specialist for our fast growing client. An opportunity to assist their marketing team with optimizing their entire customer journey through reporting, landing page optimization, AB testing, and additional site updates.

Key responsibilities:

• Execute A/B optimization tests for website experience and performance
• Manage the end-to-end experimentation process (hypothesis setting, test design/execution, KPIs, results and recommendations)
• Analyze data, identify key findings, make recommendations and share testing results
• Define the CRO plan and translate into an operational plan and roadmap
• Bring 3-5 years of experience with web analytics, UX, Marketing or similar work experience
• Experience with optimization testing tools such as Google Optimize and Optimizely, Heatmap
• Experience in front-end web design and development

Does this sound like you or someone you know in your professional network? Then reach out to Mark.brosas@marketersondemand.com for more information!
Have a referral? Get paid up to $1,500 if they're hired!
Share in your network by selecting one of the social media buttons below!