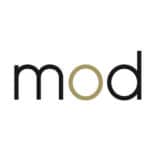 Marketers on Demand
Remote – ON
Marketers on Demand is searching for a B2B Content Writer for a short-term contract with a leading corporate organization! This is a hybrid opportunity where you will have a strong focus on external communications.
Key Responsibilities:
Ability to develop quick turn-around communications (social media, headlines, articles, ad content)
Write up bios for new hire announcements
Develop internal project messaging; leadership level messaging, collateral (practice group brochures), website updates
Must have prior experience writing for professional services

Don't miss a challenging and rewarding opportunity or at least the best video interview ever! If you are interested or know of someone who might be (MoD offers an amazing referral fee) please contact linda.fernandes@marketersondemand.com aka "The VP of First Impressions & Recruitment".
Have a referral? Get paid up to $1,500 if they're hired!
Share in your network by selecting one of the social media buttons below!