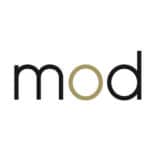 Marketers on Demand
Vaughan – ON
Marketers on Demand is searching for a Content & Communications Manager for our client who will oversee the development of brand collateral through to internal and external communications and marketing strategies.
Key Responsibilities:
• Manage the strategic development of content across all corporate and internal channels
• Write and edit various marketing/PR collateral, digital content generation and creative assets
• Edit and review content developed by fellow team members
• Deliver creative concepts in response to briefs for advertising and marketing campaigns across multiple media
• Provide hands-on advertising support for assigned departments (E-commerce, B2B Sales and Marketing)
• Identify and present opportunities for consistency in messaging and customer experience across channels
Key Skills:
• Bachelor's degree in Marketing, Communications, or Journalism
• 7-10 years of communications experience in e-commerce retail (B2B/B2C), ideally for global brands
• Experience within Omni-channel environments within the CPG industry
• Proven success designing and executing marketing and communications strategies and campaigns
Does this sound like you or someone you know in your professional network? Then reach out to our President of Chaos, marcie.pollack@marketersondemand.com for more information!
Have a referral? Get paid up to $1,500 if they're hired!
Share in your network by selecting one of the social media buttons below!