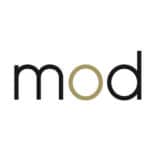 Marketers on Demand
Toronto – ON
MoD is currently searching for an energetic, experienced, and outgoing Communications Specialist for a client of ours here in the GTA. Our client is looking for someone who can create, edit and proofread content from a clear, precise, and accurate point of view. Along with the creative team, you will be setting the "tone" of all creative content. This is an exciting 3-month contract that gives you the chance to work with an industry leader and the opportunity to build on your portfolio and work alongside some of the best marketers.

A day in this role will consist of:

Creating, editing and proofreading copy for marketing materials, internal communications, key remarks, email marketing, websites, social media posts, and other digital assets
Working closely with a number of stakeholders to help produce top-tier, clear, and precise content for a number of projects.
Managing many projects at once in an agile environment
Working with different CMS systems to help streamline processes
Collaborating with key members of the senior management team
Meeting all deadline and handling general project management tasks

The ideal candidate for this role will have experience working within corporate environments. In addition, strong verbal communication is a must due to a high level of collaboration. A diploma or degree in marketing, creative writing, journalism, PR or similar is preferred.

Please note, this is a hybrid position that requires someone who can interview and start as soon as possible. Writing samples would also be needed prior to any interview. If interested, please apply directly or feel free to reach out to MoD's Director of Talent Acquisition mark.brosas@marketeresondemand.com
Have a referral? Get paid up to $1,500 if they're hired!
Share in your network by selecting one of the social media buttons below!