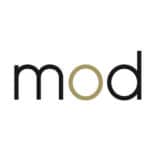 Marketers on Demand
Toronto – ON
MoD is looking for a Client Success Manager for an incredible client of ours who promotes growth within and strongly believes in work-life balance. As Client Success Manager you will play a key role in the success of our team by strategically building sales plans, accurately overseeing projects, and optimizing ongoing campaigns in a fast-paced and exciting environment. You must want to have fun and speak and act confidently about strategies to use paid media across various social media platforms.
Key Responsibilities:
• Manage all client communications and expectations
• Book, prepare, and conduct; new client briefing & pre-launch meetings and client monthly review meetings
• Proactively monitor campaign results & business goals; flag issues or opportunities
• Oversee projects; ensure teams are delivering what clients need on time
• Monitor the automated reporting systems to ensure accuracy; flag issues or opportunities
Key Skills:
• PPC campaign management knowledge or hands-on experience
• Understanding of the product (build, manage, and troubleshoot PPC campaigns)
• Client Management and relationship building experience
• You are someone who can connect business goals with advertising outcomes
If you are interested, please contact marcie.pollack@marketersondemand.com aka "The President of Chaos".
Have a referral? Get paid up to $1,500 if they're hired!
Share in your network by selecting one of the social media buttons below!