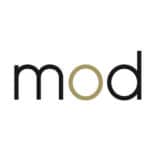 Marketers on Demand
Toronto – ON
Marketers on Demand is on the lookout for our client for a Client Marketing Manager, a 1 YEAR contract with a dynamic and motivated team! This is a role where you will have ongoing communication with their clients and ensure that all of their marketing needs are met.
Key Responsibilities:
Support Sales in delivering strategic practice development support
Support the development of value-added services and marketing programs
Lead Marketing Automation Value Added Service programs
Assist in the creation, distribution and tracking of lead generating client marketing projects
Key Qualifications:
Undergraduate degree in Commerce and/or Marketing
2 – 3 years of professional experience dealing with customers
Experience in communications, lead generation, print marketing, and digital marketing
Knowledge of Adobe Creative Suite, Photoshop & InDesign, Google Adwords, Google Analytics, Email Marketing Software, SEO
Ability to recognize and suggest continuous process improvements
Don't miss a challenging and rewarding opportunity or at least the best video interview ever! If you are interested, please contact linda.fernandes@marketersondemand.com aka "The VP of First Impressions & Recruitment".
Have a referral? Get paid up to $1,500 if they're hired!
Share in your network by selecting one of the social media buttons below!