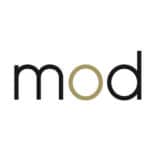 Houston – TX
Marketers on Demand is looking for a Chief Marketing Officer to join our dynamic client's team! You will play a pivotal role in spearheading their digital marketing function and lead their growth strategy.
The Chief Marketing Officer will be responsible for the company's core digital marketing strategy and will share the responsibility to drive growth. In addition, you will lead a digital team of marketing professionals and external agencies, enabling marketing strategies and capabilities across all the retail locations across Texas. You will be responsible for developing and driving the digital marketing strategy for all locations, improve digital customer experience, and scale digital presence for significant revenue growth.
Key Responsibilities:
• Define, own, and implement a digital marketing strategy aligned with the business objectives and goals
• Strategize and execute digital campaigns; drive lead generation and customer acquisition through various online channels and other digital platforms
• Oversee digital advertising campaigns and budgets; ensure optimal ROI and effective use of resources
• Enhance the company's brand image across digital platforms
• Collaborate closely with the business development team to align marketing strategies with overall business objectives and regional expansion plans
• Work collaboratively to develop and manage marketing budgets
• Engage with the C-Suite to provide regular updates on digital marketing performance, budget utilization, and future growth strategies
Key Qualifications:
• Bachelor's degree in Marketing, Digital Marketing, Business, or a related field. A master's degree is a plus
• Experience in digital marketing leadership roles with a focus on lead generation and customer acquisition
• Experience executing successful digital marketing strategies to drive business growth
• Proficiency in using digital marketing tools, analytics platforms, and CRM systems
• Strong understanding of SEO, SEM, PPC, social media marketing, email marketing, and content marketing strategies
Does this sound like you or someone you know in your professional network? Then reach out to our President of Chaos, marcie.pollack@marketersondemand.com for more information!
Have a referral? Get paid up to $1,500 if they're hired!
Share in your network by selecting one of the social media buttons below!