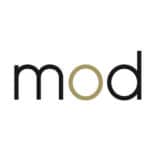 Toronto – ON
Exciting news! The MoD team is actively seeking a talented Channel Marketing Manager to join our client's vibrant and forward-thinking sales squad!
Key Responsibilities:
• Analyze sales by region, market segment & brand
• Analyze customer sales history, growth opportunities & competitive landscape
• Identify opportunities for optimization and growth
• Develop and implement pricing strategies, support across channels
• Develop effective reports and share data with key stakeholders
• Develop marketing programs to support sales efforts across North America
• Assess market opportunities and provide recommendations for national and local campaigns
Key Qualifications:
• 7+ Years in Channel Marketing, B2B industry
• Advanced Power BI reporting skills
• Proficiency in CRM – Microsoft Dynamics experience is an asset
• Experience in planning and budgeting, along with strong time management skills
Does this sound like you or someone you know in your professional network? Then reach out to our President of Chaos, marcie.pollack@marketersondemand.com for more information!
**Please note that we offer lucrative referral bonuses if your referral is hired**
Have a referral? Get paid up to $1,500 if they're hired!
Share in your network by selecting one of the social media buttons below!