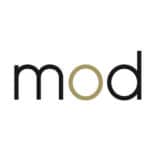 Marketers on Demand
Markham – ON
Exciting news! The MoD team is actively seeking a talented Channel Marketing Manager to join our client's vibrant and forward-thinking sales squad! This is your chance to work directly with the co-founder and be a part of an organization in the midst of an exhilarating growth phase.
Key Responsibilities:
• Analyze sales by region, market segment & brand
• Analyze customer sales history, growth opportunities & competitive landscape
• Identify opportunities for optimization and growth
• Develop and implement pricing strategies, support across channels
• Develop effective reports and share data with key stakeholders
• Develop marketing programs to support sales efforts across North America
• Assess market opportunities and provide recommendations for national and local campaigns
Key Qualifications:
• 7+ Years in Channel Marketing, B2B industry
• Advanced Power BI reporting skills
• Proficiency in CRM – Microsoft Dynamics experience is an asset
• Experience in planning and budgeting, along with strong time management skills
Don't miss a challenging and rewarding opportunity or at least the best video interview ever! Please contact linda.fernandes@marketersondemand.com aka "The VP of First Impressions & Recruitment".
Have a referral? Get paid up to $1,500 if they're hired!
Share in your network by selecting one of the social media buttons below!