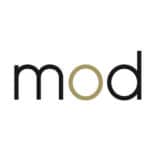 Marketers on Demand
Vaughan – ON
MoD is on the lookout for a Category Marketing Lead for a client of ours. In this role you will be responsible for the development and execution of strategic marketing initiatives and growth within your category.
Key Responsibilities:
Strategic planning and management of product launches for certain categories
Develop content strategy and prioritize production of assets, collaterals and creative
Meet enterprise marketing objectives through category development and growth
Reporting on product launch progress, performance and key metrics
Plan and activate trade marketing initiatives with key retailers & trade customer
Key Skills:
Over 6 years of relevant experience in direct-to-consumer Marketing or ad agency experience
Degree in Brand Management, Marketing, Advertising, Business, or similar area
Expertise and growth in top-tier CPG/retail industries selling across multiple sales channels
Experience in developing brand strategies and growing brand awareness, acquisition, retention and loyalty
End-to-end creative and marketing experience for bringing new products to market
Does this sound like you or someone you know in your professional network? Then reach out to our President of Chaos, marcie.pollack@marketersondemand.com for more information!
Have a referral? Get paid up to $1,500 if they're hired!
Share in your network by selecting one of the social media buttons below!