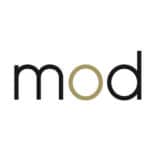 Marketers on Demand
Markham – ON
MoD is on the hunt for a Category Manager with a leading global client of ours. In this role you will be responsible for the management of your assigned category of products.
Key Responsibilities:
• Define product assortment; negotiate terms and conditions
• Create and maintain promotional calendar to maximize sales and profits
• Complete frequent category reviews in selected categories
• Ensure market competitiveness while balancing financial targets
• Conduct competitive store visits to gain firsthand insights
• Identify consumer requirements and develop merchandising plans
• Monitor market conditions that impact categories within the marketplace
Key Skills:
• Over 5 years of experience in retail or CPG in a marketing or brand function
• University or college degree in marketing, communications, business or a related field
• Category Management experience is a strong preference
• Bilingual (French & English) is an asset
• Proficient in MS office (Word/Excel/PowerPoint)
Does this sound like you or someone you know in your professional network? Then reach out to our President of Chaos, Marcie.Pollack@marketersondemand.com for more information!
Have a referral? Get paid up to $1,500 if they're hired!
Share in your network by selecting one of the social media buttons below!